ABOUT JAPAN
If you're going to spend time in Japan, it might be a good idea to learn about our culture.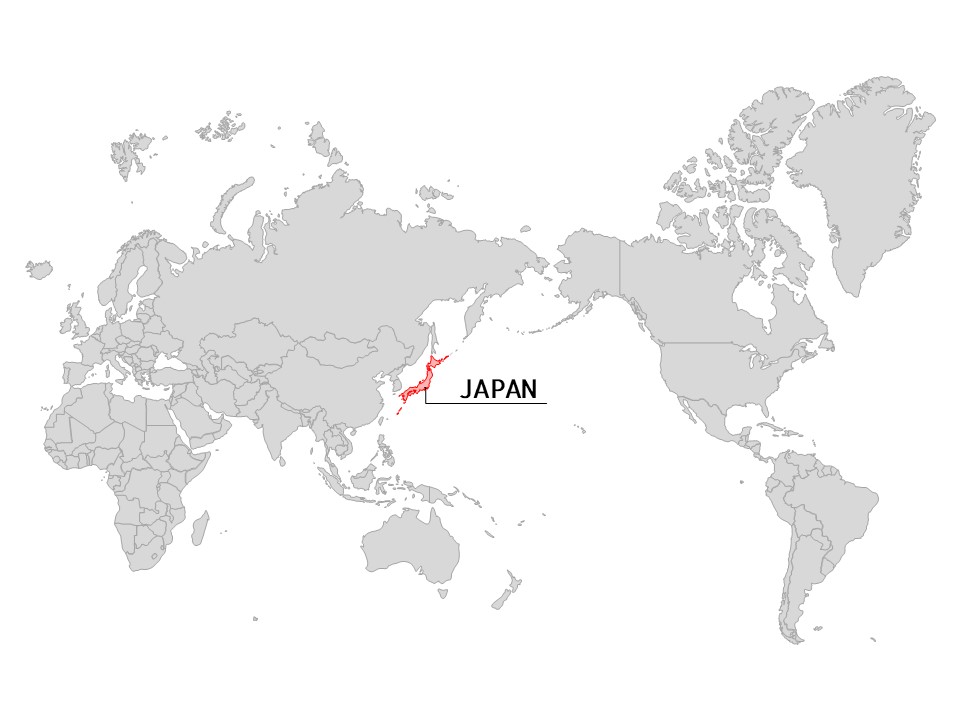 Japan is an island nation located in the east of the Eurasian continent. It is made up of 6,852 islands (5 mainland islands and 6,847 outlying islands) and its territorial waters stretch for about 2,800 km from north to south. Japan's topography is rugged, with about 70% of the country covered by mountains.
Fuji, Japan's highest mountain, as well as many active and dormant volcanoes (as a result, Japan experiences about 1,000 earthquakes per year, most of which are minor).
The population of Japan is about 126 million, of which about 14 million are concentrated in the capital, Tokyo, making it the fourth most densely populated city in the world.
About Yokosuka
Welcome to Yokosuka

Yokosuka is a port city on the Miura Peninsula, located south of Tokyo, the capital of Japan.
Yokosuka has a population of about 390,000, making it the 54th most populous city in Japan out of 815 cities and wards, and a relatively large population.
It is a land rich in nature, with 70% of the city consisting of mountains and surrounded by the sea on the east and west.
The climate is relatively mild, with hot summers and not much snow in winter.

Yokosuka is an important city in history as the gateway to the sea in Japan, and is full of rich history.
Japan, which had been closed to the outside world since 1612 during the Edo period (1603-1868), opened its doors to the outside world in 1853 with the arrival of the American fleet led by Commodore Matthew Perry. Commodore Matthew Perry arrived just off the coast of Uraga in Yokosuka City, and landed at Kurihama. In commemoration of his landing, there is a memorial hall in Kurihama.

At the end of the Edo period, Yokosuka, near the capital, was chosen as the site for a modern naval base.
The French engineer François-Léonce Verney built the modern arsenal, the Yokosuka Ironworks, and other shipbuilding facilities.
There is Verney Park near the current U.S. Naval Base Yokosuka in honor of his achievements.
In spring, the roses are beautiful, so be sure to check it out.

As you can see, there are many historical sites related to the modernization of Japan, and you can feel the unique exoticism of Yokosuka.
Yokosuka, which was the stage for the modernization of Japan, is now a port town with a relaxed atmosphere and rich nature.
We hope that you will like this nature-rich Yokosuka and stay here comfortably.