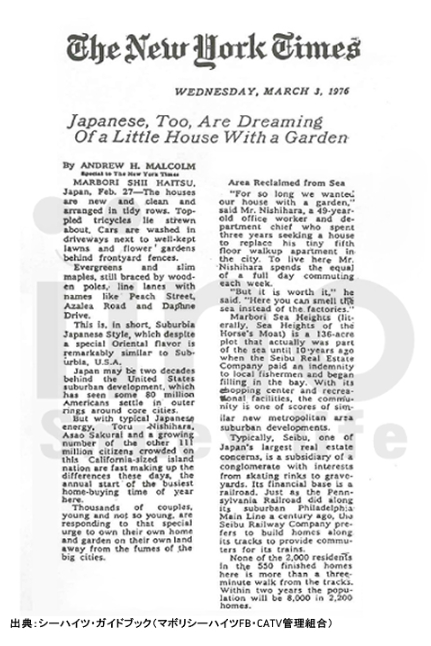 Mabori Kaigan is a historic residential area that was once featured in an article in the New York Times on March 3, 1976.
During the period of rapid economic growth in Japan, many families focused on the development of housing in order to acquire their own homes.
There was such a movement in Yokosuka as well, and in 1973, houses were built on land reclaimed from the Mabori Beach bathing beach of the time, and were sold under the brand name "Mabori Sea Heights Luxury Housing".
It has a large plot of land and is beautifully landscaped with flower beds planted with azaleas and camellias facing the road, very similar to a suburban residential area in the United States.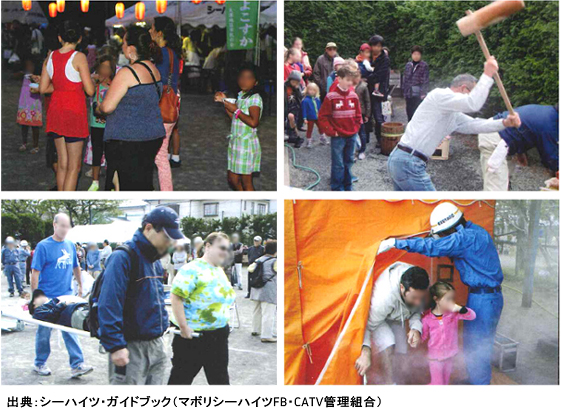 In Mabori Kaigan 1-chome, 15% of all households are single military personnel and military families from the Yokosuka U.S. Naval Base and single military personnel and military families. It's a special area that can't be found anywhere else in Japan, where many people from overseas live. For this reason, the residents of the neighborhood association have formed an "International Friendship Group (KOKUSAI-YUUKOU-BUKAI)" to introduce Japanese culture and events to the Americans, and to make their lives here more comfortable.
If you are planning to live in Mabori kaigan, why don't you participate in the summer festival, rice cake making event, and disaster drills and enjoy living in Japan?